Sara began dancing at the age of six in Lake Jackson, Texas. She has had the opportunity to train with professionals and dance in many productions such as The Nutcracker. Her teaching experience ranges from pre-school aged children to junior high and adults. Sara has been working with school age children for the past 15 years. The goal of River Oaks Dance is to create a knowledge and love of dance at young age and foster an interest in the art that will last a lifetime. Sara believes that dance can help children grow in so many areas such as coordination, confidence, presence and imagination. 
Sara is an ABT® Certified Teacher, who has successfully completed the ABT® Teacher Training Intensive in Pre-Primary through Level 3 of the ABT® National Training Curriculum.  Sara is also a certified master teacher through the Leap n Learn early childhood development and dance program and continues learning from and about children every year during classes and through continued education training. Sara is a member of St. Anne's Catholic Church and lives in Montrose. She loves seeing her little ballerinas around town "in real life"!
Luisa Bernal Sanchez, Ballet & Contemporary Instructor

Luisa began dancing at the age of three in Mexico City. During her years of dancing Luisa trained in many styles including: Ballet, Jazz, Musical Theatre, Lyrical and Contemporary. Luisa studied under the Cuban technique, Royal Academy of Dance and Imperial Classical Ballet syllabi and completed several examinations, including R.A.D Advanced 2 and I.S.T.D Advanced 2. As a Dancer Luisa performed professionally in Mexican companies including TCUNAM.
Luisa's love for teaching dance began at the age of 10 while assisting her first dance class in her family's ballet studio in Mexico City. Luisa moved to Houston to get her Certificate for Ballet Teaching Studies (CBTS) Programme under the mentorship of Rocio Braggiato. Luisa is an ABT® Certified Teacher, who has successfully completed the ABT® Teacher Training Intensive in Pre-Primary through Level 3 of the ABT® National Training Curriculum. 
She has taught both recreational and competitive dancers in Mexico at Danzarte, CEMUART and is currently teaching the Leap n Learn early childhood development and dance program and continues learning about early childhood education.
As a dance instructor, Luisa believes that it's important for her students to feel confident, motivated and inspired at all times in an environment where they feel comfortable. She strives to pass on her passion for ballet to new generations and leaving a lasting legacy on the world by influencing the little ones.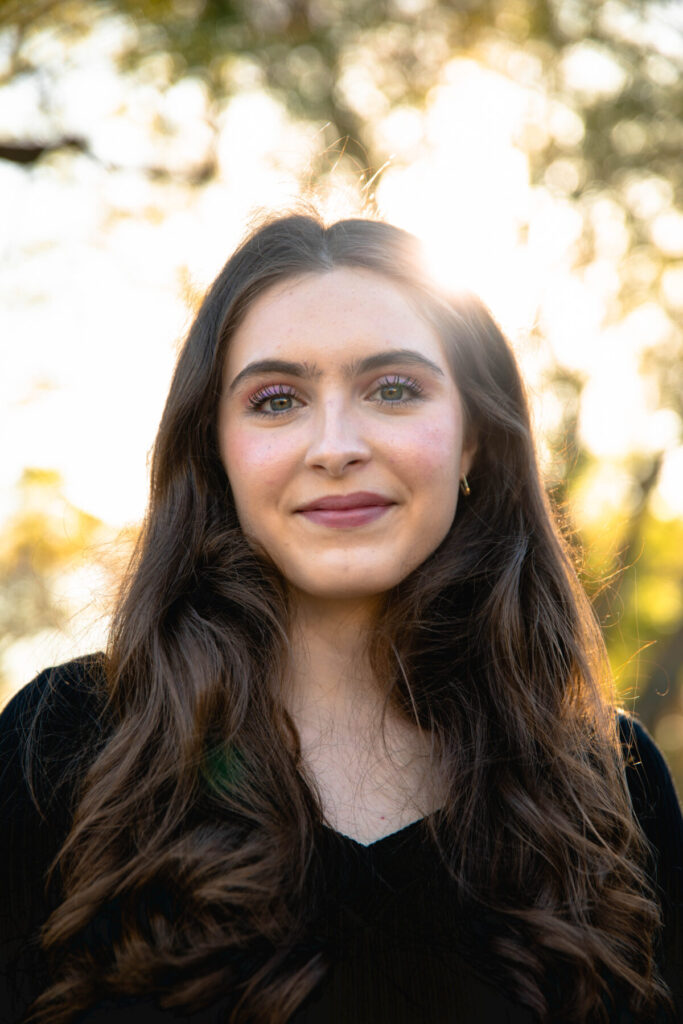 Celina Valdez, Ballet Instructor
Celina began training in ballet at the age of four in Friendswood, Texas. She then joined her high school drill team where she was introduced to jazz, contemporary, lyrical, pom and novelty dance styles. Celina has received a B.A. in dance from the University of St. Thomas. While there, she had the privilege of training under Jennifer Mabus, Ben Delony, Nao Kusuzaki, and Colette Kerwick. During her time in college and following college, Celina has had multiple opportunities to train with Noble Motion Dance in their winter and summer dance intensives. Following her college graduation, she joined Ad Deum Dance Company for the fall 2021 season as an apprentice. 
Celina has been welcoming the families of River Oaks Dance at the front desk for the past two years. While here, she has acquired an abundance of knowledge and experience when it comes to working closely with children. She believes that a learning environment for young dancers should be filled with play, wonder, structure and healthy expectations. Celina is thrilled to continue her dance teaching journey on the teaching staff with River Oaks Dance and can't wait to witness the growth of her students.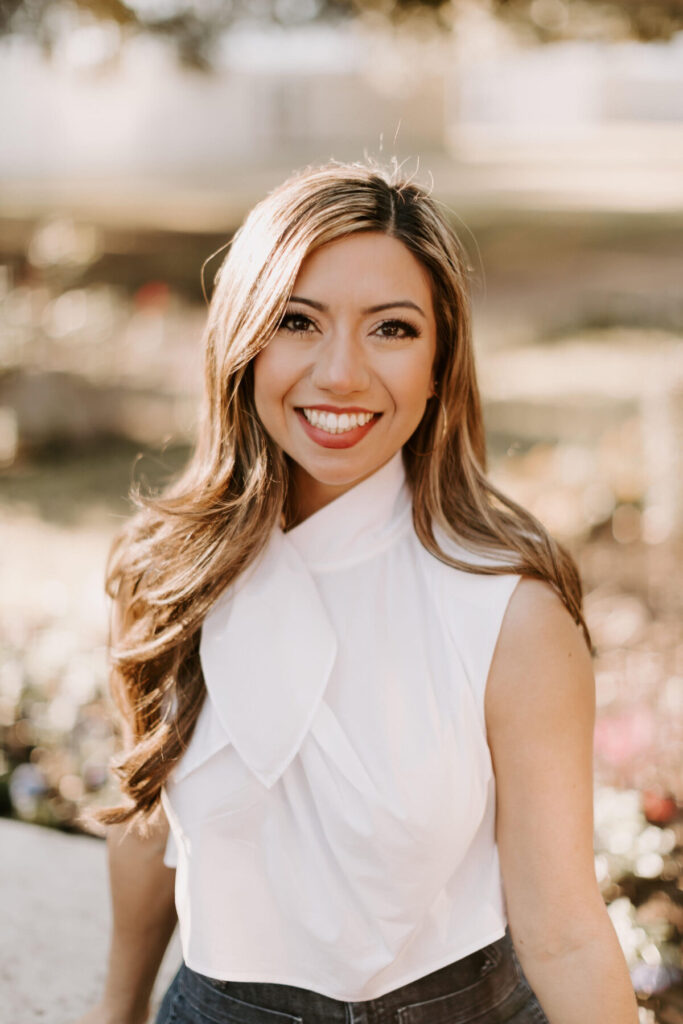 Kathryne Villareal, Experience Coordinator

Kathryne passion for dance began at a very young age. Since then, she has found it effortless to incorporate all she has learned throughout her training in every day life. The discipline, continuous hard work and focus required for dance has prepared her for any challenge.
Kathryne spent her first year in Houston teaching in a Kindergarten Classroom. Here she found inspiration in her students and was motivated to begin teaching dance. Combining two of her passions as a teacher and dancer has been an ambition for her career. She cannot be more excited to be living this dream in the studio this school year!
Kathryne is thrilled to be in such wonderful company with the River Oaks Dance family. Her spirited, challenging and delightful approach to dance is truly special. She is looking forward to sharing her contagious joy for dance with all our students.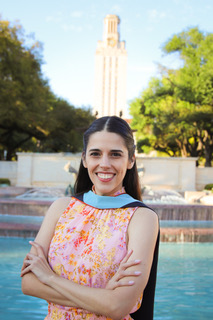 Lucía del Valle Penella, Ballet Instructor

Lucía is an educational psychologist from Monterrey, Mexico, and an M.Ed. in Movement and Cognitive Rehabilitation Science from the University of Texas at Austin. She has also been a dancer throughout her life, with a particular emphasis on classical ballet. At twenty-one, she opened a dance studio in her hometown to teach students of all abilities classical dance. She has directed more than twelve productions and won two state awards for her projects: Las Estaciones del Corazón (2016) and La Niña que Adelantó el Gran Reloj (2020). In 2019, she opened the professional company "Con el Corazón Co." for students with disabilities trained in classical dance, being the first active company in Mexico to offer them this space of opportunity. In 2019, they presented their first production La Suite del Cascanueces. Currently, she is the artistic director of her school in Mexico. She remotely works with teachers and choreographers to ensure every student participating in the non-profit reaches her maximum potential.
During the last ten years, she has also continuously participated in awareness workshops and forums across Mexico, intending to create awareness and open more spaces that create a genuinely inclusive environment.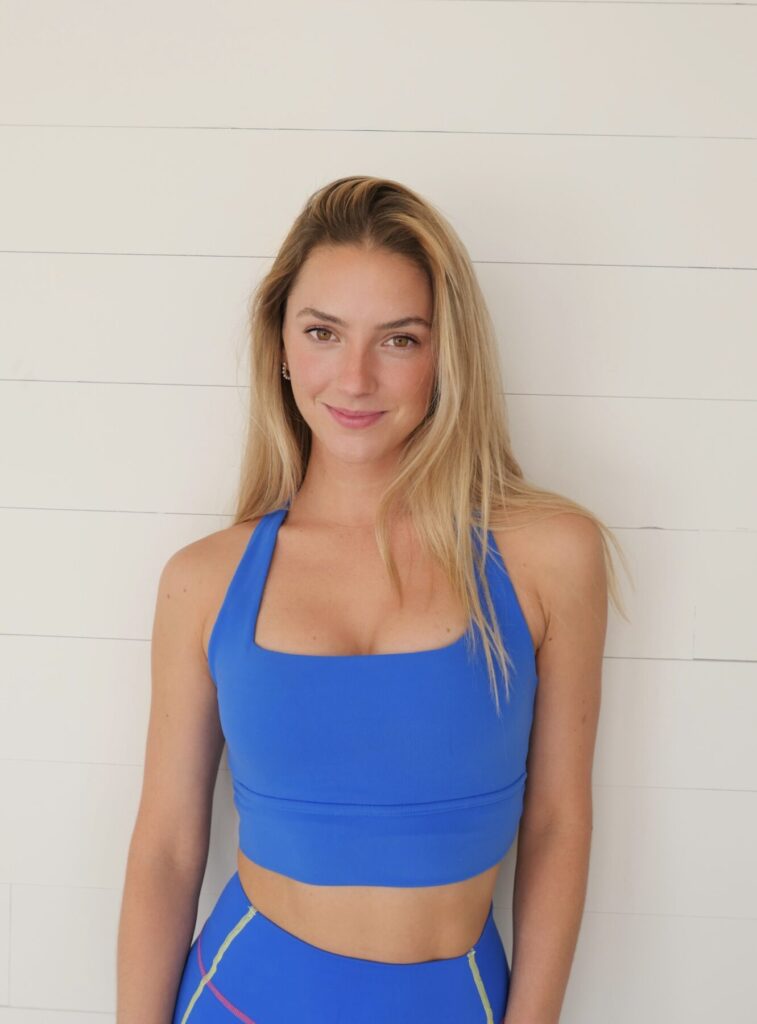 Balli Logan, Ballet & Hip-Hop Instructor
Balli was born and raised in Miami, Florida. She trained at Dance Empire of Miami, a competitive dance studio in the heart of Miami. Balli has trained in all genres of dance since the age of two, training predominantly in Ballet, Jazz and Hip Hop. Through the years she has had the opportunity to train with master teachers and choreographers such as Mia Michaels, Jamar Roberts, Dee Caspary, Mandy Moore and Bobby Newberry and many more.
Balli graduated from Westminster Christian School in 2015 and then studied at Florida State University. While at FSU Balli was a member of one of the Top 5 dance teams in the US, the FSU Golden Girl Dance Team. She graduated from Florida State University in May 2019 with a major in Psychology and a minor in Sociology. After university, Balli returned to Dance Empire of Miami and was the dance director of Miami Palmetto Senior High School, a prestigious public high school in Miami.
Balli moved to Houston in 2022 and has been teaching ballet and hip-hop at River Oaks Dance as well as adult barre and dance cardio classes. She recently started her own business "Hot Girl Fitness" where empowers adults through workouts, flexibility and toning exercises. While she loves teaching dance, her true passion is sharing her love of dance with the people around her.
Paulina Guraieb, Ballet Instructor
Paulina was born in Cordoba, Mexico and began her dance training at Fomento Artístico Cordobés at the age of 3. While training there, she attended summer intensives at The Rock School for Dance Education, American Ballet Theatre JKO School, Texas Ballet Theatre, and Houston Ballet Academy. In 2007, Paulina won the Hope Award at the Youth America Grand Prix in New York, Gold Medal at Mexico's National Ballet Competition for three consecutive years, Junior Bronze Medal in 2014 at USA International Ballet Competition in Jackson, MS., and was the first Mexican dancer in history to be awarded Gold Medal as well as the Grand Prix in Cuba's International Ballet Competition in 2014 – the most prestigious ballet competition in Latin America.
Paulina continued her professional training at the Houston Ballet Academy, where she danced for three years before joining Mexico's National Dance Company where she danced as a soloist. She was invited to perform at the 50th Anniversary Gala of The Spoleto Festival in Italy (2007) being the youngest dancer to ever perform at the festival. Paulina also performed at the "Stars of Today Meet Stars of Tomorrow" YAGP Gala in Mexico for 5 consecutive years, and represented Mexico at the XIX International Ballet Festival of Miami in 2014.
Paulina has worked with world-renowned choreographers such as Ben Stevenson, Stanton Welch, Dwight Rhoden, Desmond Richardson, Alberto Mendez, among others. She has performed soloist and principal roles in major ballet productions such as Myrtha in Giselle, The Snow Queen and Sugar Plum Fairy in The Nutcracker, Kitri in Don Quixote and Swanhilda in Coppelia.
Paulina holds a Bachelor of Arts in Art History and a minor in Dance Performance from Southern Methodist University (2019), as well as a Master's degree in Dance Education: Teaching Dance in the Professions and ABT Pedagogy from New York University (2021) and is fully certified by the American Ballet Theatre National Training Curriculum in Pre-Primary through Level 7 and partnering.
Paulina was a faculty member at the Steps on Broadway Youth Programs as well as the Children's Division of the American Ballet Theatre JKO School in New York for 2 years before moving to Houston in 2023.
Angelica Villa, Dance Instructor
Angelica "Jelly" is a passionate dancer from Houston, Texas. Her dance journey began with Aldine Dance Company and Reddoor Productions, where she honed her skills in a diverse range of techniques, including ballet, modern, contemporary, jazz, and hip-hop while exploring Horton, Graham, aerial, and stilts.
She pursued her love for dance further by earning her BFA in dance from Sam Houston State University. Now, in her second year as a professional dancer with Noble Motion, she's thrilled to be living her dream on stage.
As much as she loves performing, nothing brings her more joy than being a dance educator. Watching her students grow with each class is an incredible experience, and she cherishes every moment of it. Dance has truly enriched her life, and she's grateful to share that passion with others on their own dance journeys.
Kirisin Grbic, Tap Instructor
Kirstin Grbic is a multidisciplinary artist: a tap dancer, musician, educator, choreographer, and director. She is an alumnus of the University of Texas at Austin where she received a BA in Theatre and Dance. Her collaborative work has been presented by Dance Source Houston's Barnstorm and the Cohen New Works Festival and her choreography has been performed at various venues including the American College Dance Festival and its Gala event . She is a former member of Austin-based Tapestry Dance Company where she performed internationally on tour presenting "The Souls of Our Feet", a historical tap dance production funded by the National Endowment for the Arts. Locally, she has also presented work at the Contemporary Arts Museum of Houston, has co-produced improvisational evenings showcasing tap dance with live jazz at Ovations Night Club, and has been seen dancing at various jazz jams around town.
Katharine Andrews, Teaching Assistant
Katharine Andrews was born in Houston, Texas and began dancing at the age of 3 at
Dance Productions in Pearland, Texas where she was introduced to ballet, tap, jazz,
lyrical, and hip hop. Her love of ballet grew by seeing Houston Ballet perform Ben
Stevenson's The Nutcracker and became inspired to audition for the Houston Ballet
Academy. She was accepted to train at the Houston Ballet Academy where she trained
in their year- round program as well as summer programs until 2022 under the director
Melissa Bowman. Katharine has performed in Ben Stevenson's and Stanton Welch's
Nutcracker with the Houston Ballet for 5 years as well as their annual Spring Showcase
and Summer performances. In 2019, Katharine attended the Bolshoi Ballet Prep
Summer Intensive in New York City where received training from various teachers of the
Academy. During the COVID-19 pandemic Katharine attended the virtual American
Ballet Theatre Summer Intensive where she was taught by the JKO school teachers via
Zoom. She returned to the Bolshoi Ballet Academy Summer Intensive in 2023 where
she trained for 6 weeks under the instruction of some of the Academy's top teachers.
Katharine studied as a Dance Major at Kinder High School for the Performing and
Visual Arts (HSPVA) for her freshman and sophomore years. She now trains with
Vitacca Vocational School of Dance as a Pre-Professional Accelerated student.
Katharine is thrilled to begin working with the students at River Oaks Dance. She hopes
to be an inspiration to the kids while creating a safe and fun dance environment!
Interested in becoming an instructor at River Oaks Dance? Contact us and we'll be in touch!